Master's Degree Programme
Master of Education – Biology
In this partial study programme in Biology, you continue your education as a future Gymnasium teacher. The study programme is built on a two-subject Bachelor's degree with teacher training.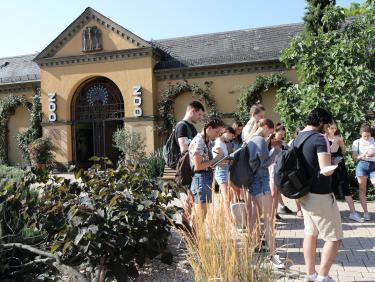 While in the Bachelor's degree the essential subject scientific contents are taught, the focus in the Master's degree is on educational science and subject didactics.
In biology you have to complete 2 lecture series that show biology in a social context, also to give you a basis for biological, socially relevant discussions in the classroom.
In the interleaving module we continue to follow the concept of  science meets didactics, which was already started in the Bachelor. A  didactics lecture by the College of Education introduces the theory. The science is integrated into the Bertalanffy Lecture. There you either participate in the accompanying workshops or become part of the SciencesGoesSchool project.
The didactics of the faculty is integrated in the specific learning places - part 1 by the State Seminar for Training and Further Education of Teachers SAF, part 2 then on site in the (large) excursions.